Winter is here! And if you need some inspiration for cold-weather fashion? Here are this year's pretty winter outfits to copy right now.
Blazer outfits are arguably the best work outfits. So we've rounded up 25 Women's Blazer Outfit Ideas To Conquer Everything.
Find Sexy Valentine Dresses and Valentine Clothes. Discover 31+ Cute Valentines Day Outfits for Perfect a Perfect Valentine Day.
From Vintage Fur Coats to Mink Fur Coats. Take a look at these stylish 25+ Fur Coat Outfits Ideas to rock your winter style.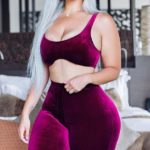 Looking for Christmas Fashion Outfits Inspiration? Discover These 33+ Cute Christmas Outfits for Women Perfect to Rock your Holiday Parties.
Mini skirts are back again. Check out these 27 adorable mini skirt outfits that will give you an idea to select your next stylish chic look.
Spring 2019 is almost here and you know what does it mean? Click through to see 31 Cute Spring Outfits you would like to save in your wardrobe.
It's time to hit refresh, not repeat. See these 29 Simple Winter to Spring Outfits to look refreshed, comfortable and looking your best.
From street style to work wear, and spring style to summer look, it's easy to keep it casual with jeans. These foolproof chic casual jeans outfits are perfect to inspire you.
Looking for spring fashion and spring style outfits? Click through to find 29 Chic Spring Outfits to get you through your style rut.