You'll be relieved to know there's no shortage of preppy summer outfits inspiration on Instagram, and here we bring some of the best summer outfits for you.
The thought of wearing any outfit at all becomes more complicated as the temperatures rise.
So, the perfect time to start planning out your preppy summer outfits is now!
Well, what comes to mind when you think of the preppy style?
Preppy refers to the dress code worn by girls and women who are currently attending or have previously attended a prestigious prep school.
But it's a fashion statement that everyone, regardless of age, shape, or size, may wear and this does not preclude you from flaunting your preppy look during this summer months.
Just simply remember the three C's of preppy style: classy, tidy, and crisp, plus the more color-coordinated your wardrobe, the better. Whether you are new to it and want to give it a shot, the trick to rocking preppy style is to be confident in yourself.
Let's start to look at some ways to style preppy this summer.
Preppy Summer Outfits
1.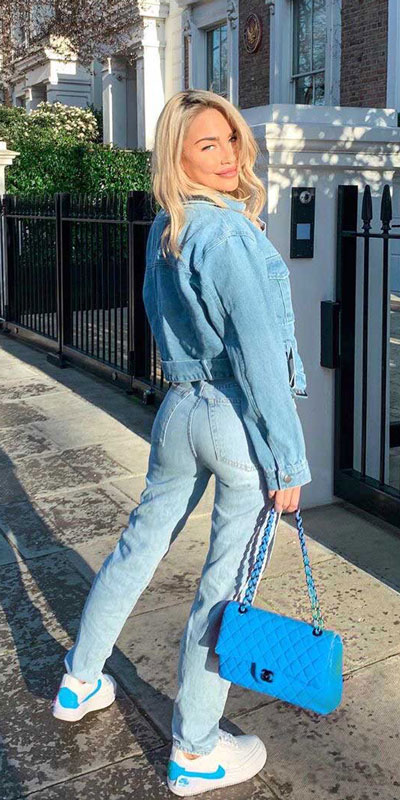 2. Keep It Comfy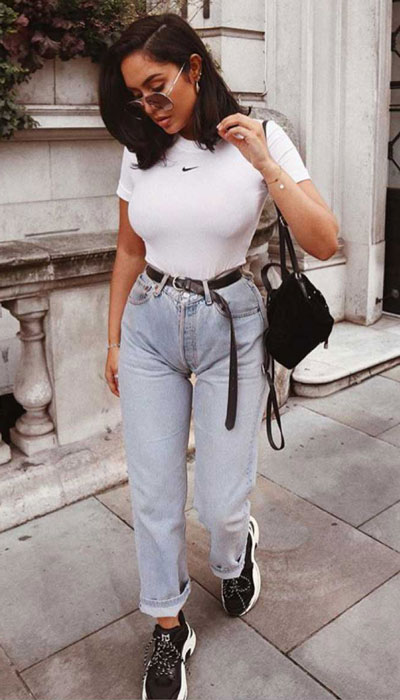 I think wearing this Nike round neck crop top paired with medium wash boyfriend jeans is beyond comfortable and is flattering. Complete it with your choice of athletic shoes, statement sunglasses, high-rise wide-legged, and your on-the-go bag.
3. Summer Ready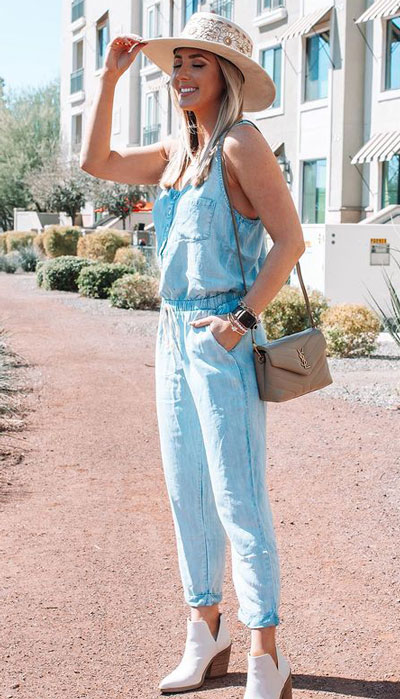 For an easy, quick, and comfortable, and cool outfit, wear this drawstring sleeveless jumpsuit in summer. Be prep styled by adding some cream boater hat and white leather ankle boots.
Read more: 23 Summer Vacation Outfits To Make Your Next Trip Stylish
4.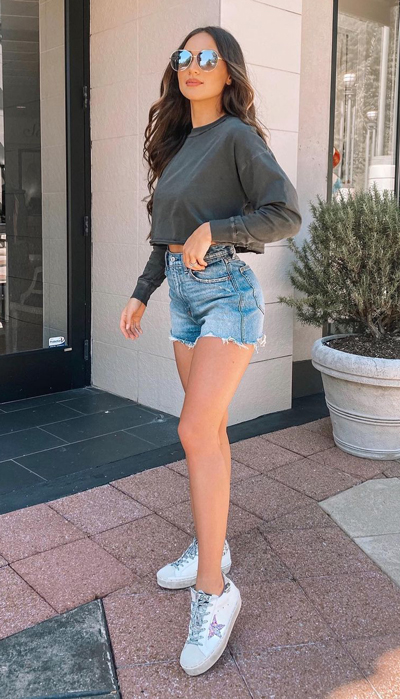 5.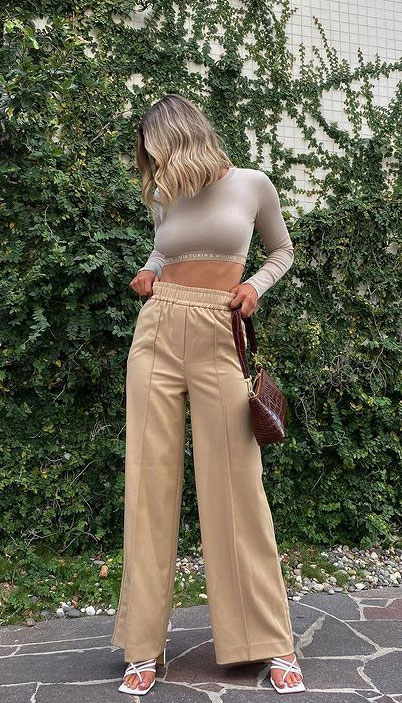 6. Classy Cool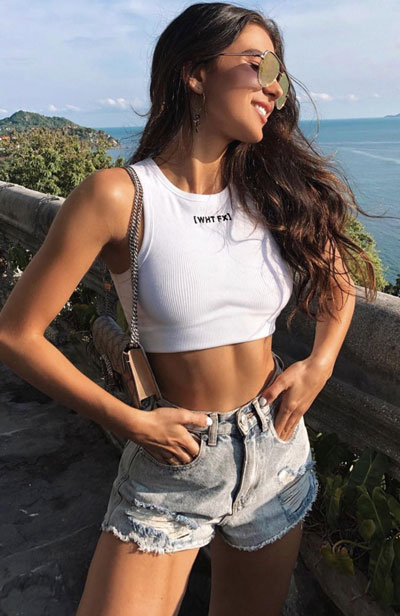 With this white high neckline crop tee and distressed denim shorts, you can take a simple outfit to the next stage. Finish it off with a branded bag and your favorite shoes.
7.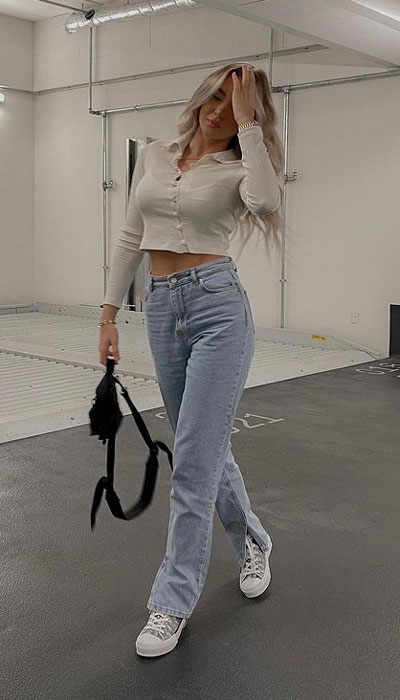 Read more: 27 Casual Summer Outfits With Jeans To Look Chic AF
8. Everyday Prepster Look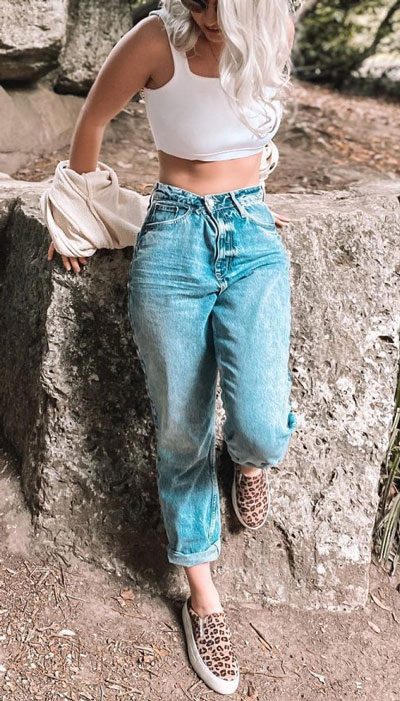 Try a white midriff crop top with high-rise mom jeans and animal print slip-on sneakers instead of a plain t-shirt. To finish the look, throw on some flat knit long sleeves and complete one of the easy preppy summer outfits.
9. Stay Classy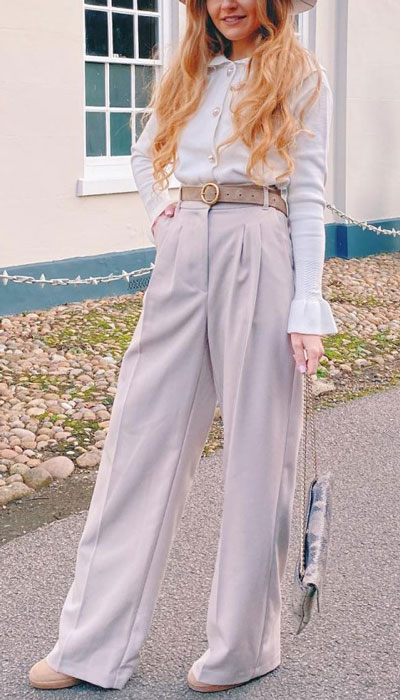 How can you beat a pair of cream wide-legged trousers, classic loafers, and a light button-down bell sleeve top. Add some ring buckled suede belt and a cute bag for a whimsical touch of fun!
10.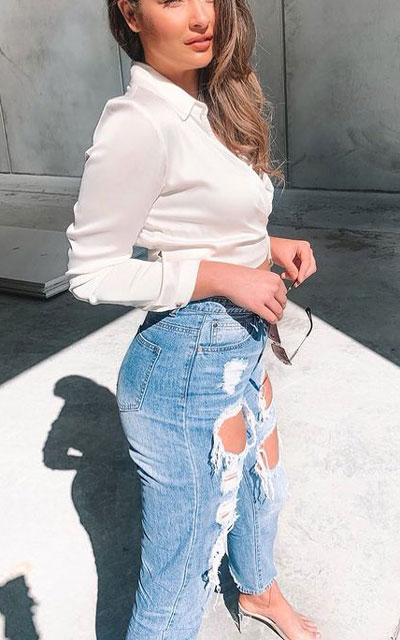 11. Street Style Prep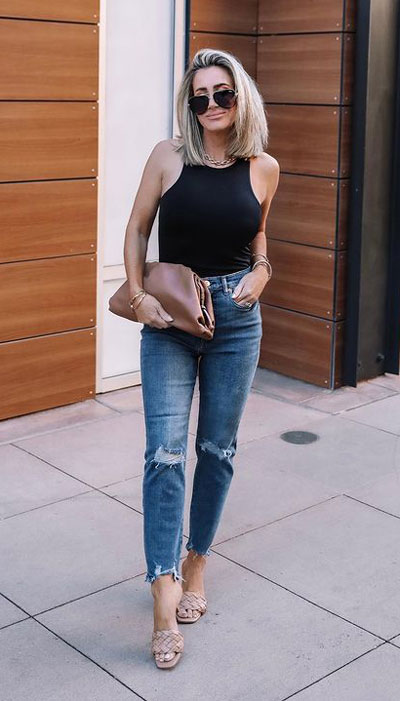 High-rise frayed jeans, a black racerback rib bodysuit, and quilted heels look effortless yet fancy. Pair this look with a tan clutch bag and gold jewelry for an extra preppy touch.
Read more: 30 Chic Casual Jeans Outfits that Never Go Out of Style
12.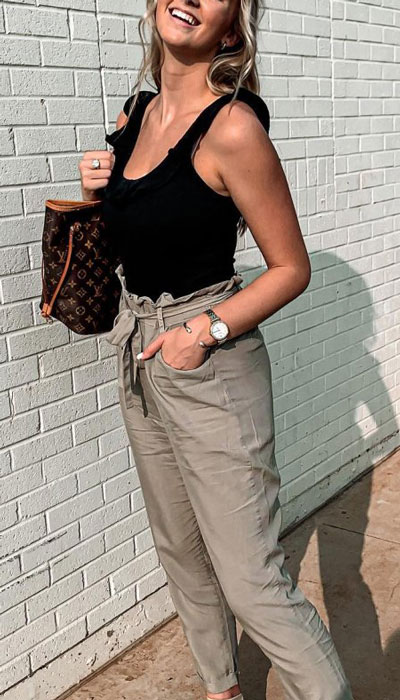 Shop this style: kayden open back top
13. Just Preppy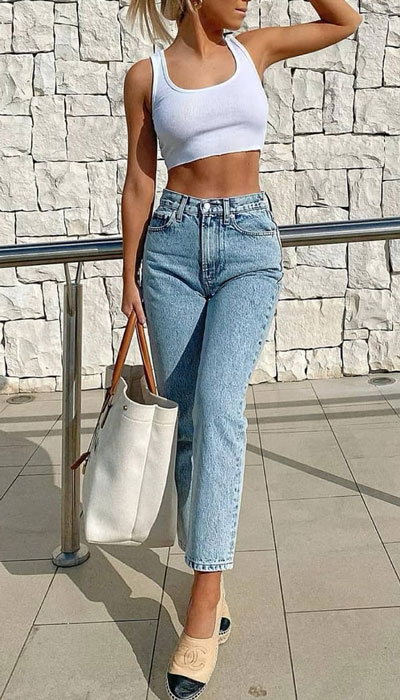 Basic tank top and light wash straight jeans are a perfect preppy style that also works for casual wear. Add your Coco Chanel espadrilles and tote bag for a summer outfit ready.
14. Black or Nothing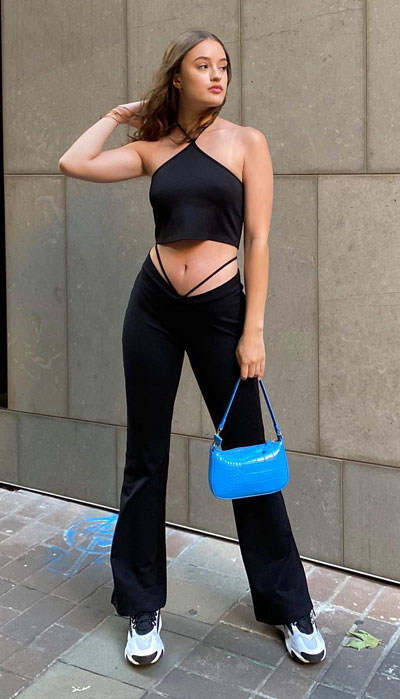 Black is one of the essential colors in a preppy wardrobe. It's dark but not too dull. This halter crop top, low-rise flare pants, and blue baguette bag combo is a perfect example of how to rock black seamlessly to making one of the cute preppy summer outfits.
Read more: 23 Picture-Perfect Vacation Outfits for best Summer Break
15. Preppy Trend Style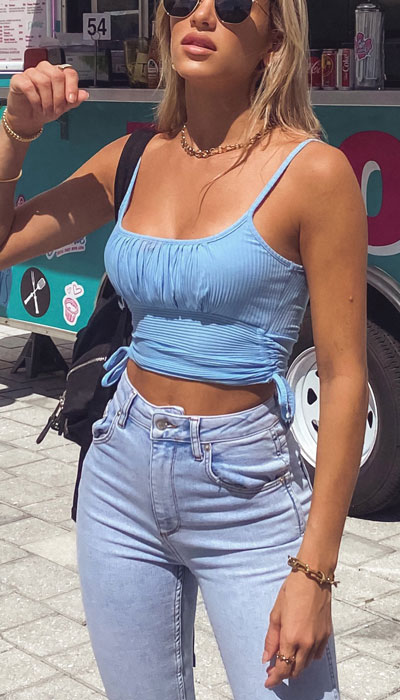 You'll never go wrong in this ruched crop top paired with high-waisted flare pants and shoes of your choice. Complete the whole preppy summer outfit look with matchy chained jewelry and round metal sunglasses for a sophisticated vibe.
16.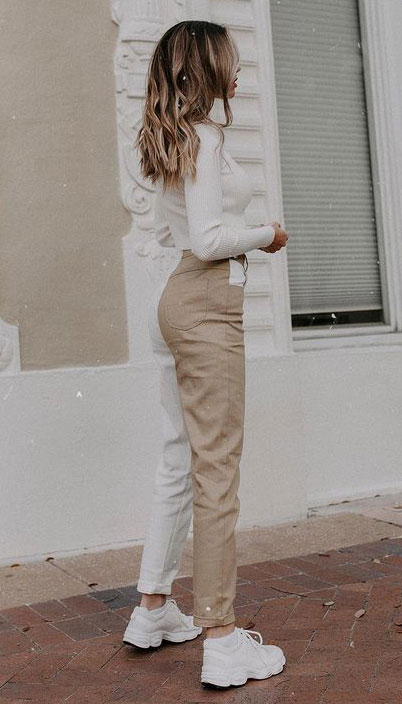 17.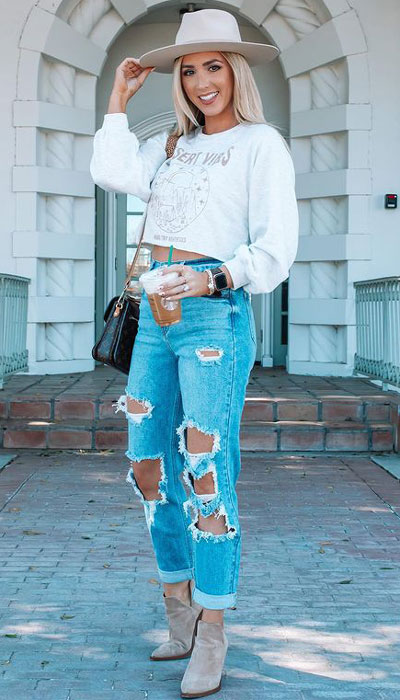 18. Pretty Neutral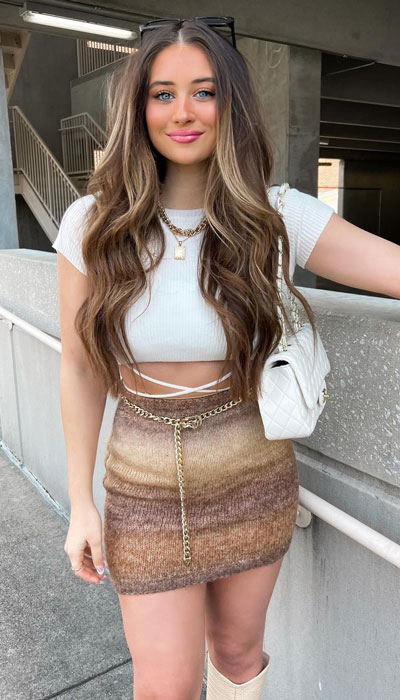 A cross-tie knitted top can be worn in any season by a preppy girl. For summer, wear it with a mini skirt and high-knee boots. For the finishing touch, add a chained bag and jewels.
Read more: 24 Charming Street Style Summer Fashion Ideas to wear ASAP
19.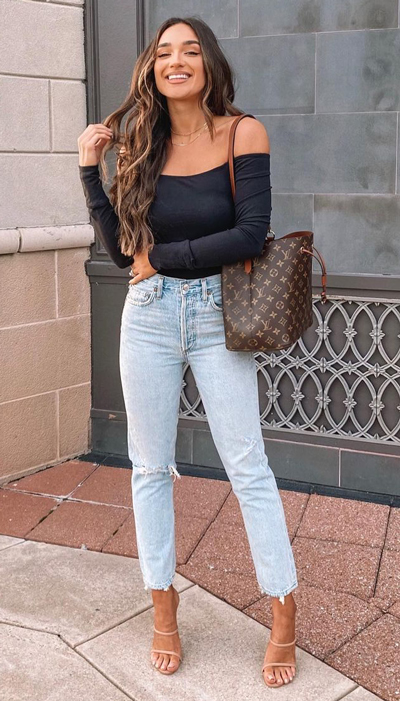 Shop this style: Revolve high rise crop top
20. Office Look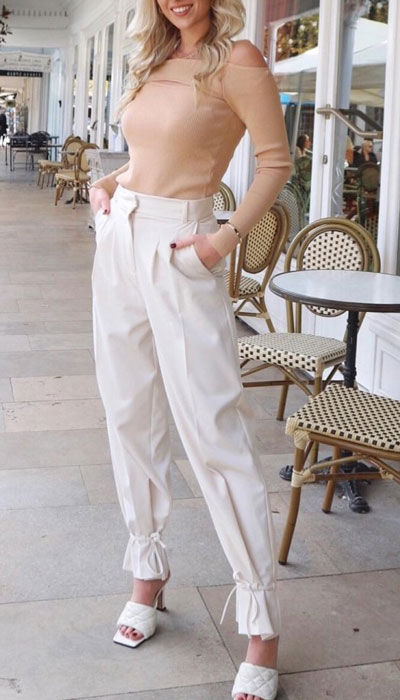 Warm days at the office can't be difficult with a cozy off-shoulder top and white ankle-tie trouser. A square toe quilted mule heels are a great way to add some class to your workwear makes it one of the best preppy summer outfits.
21. Weekend Walk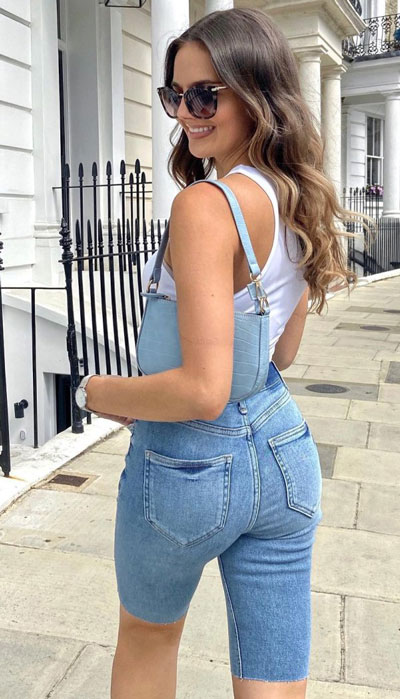 When it comes to the hottest summer days, the best remedy can just be in your closet. Wear your light-fitting tank top with a cute shoulder bag and pair it with breathable skinny long-line denim cycling shorts.
22. Coords in Summer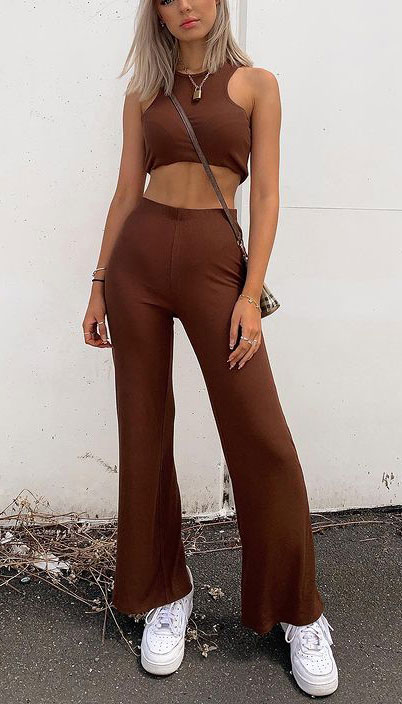 There's no escaping the sun, so might as well look preppy while being all hot and sweaty. This breathable tan cropped top, and wide-leg pants coordinates will keep you stylishly cool.
23.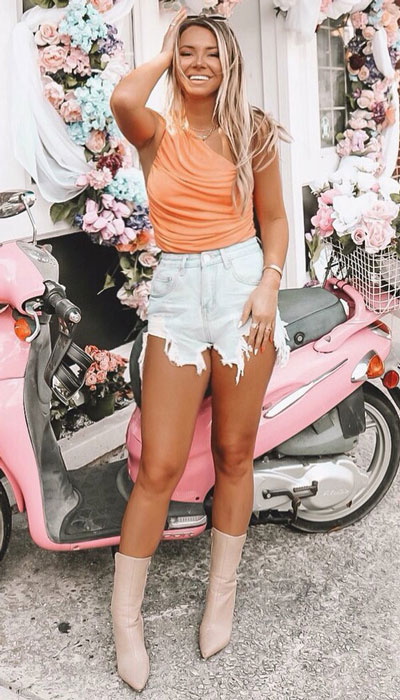 Shop this style: Goddess crop in orange
24. Chic and Sleek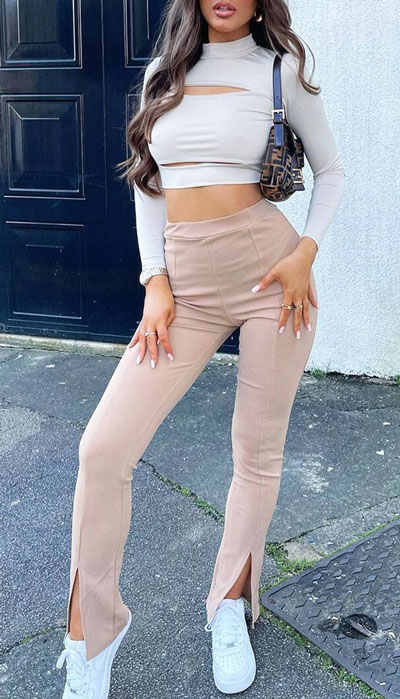 This look with front slit high-waist fit pants and open front-cut turtleneck top can be worn anytime depending on how you mix, match, and accessorize. Add a pair of Huaraches sneakers and a Fendi shoulder bag, and you're good as gold.
25.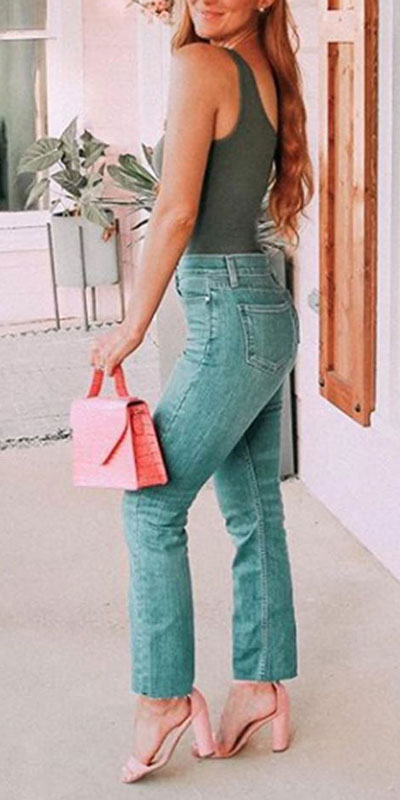 Shop this style: Yummie high rise skinny jeans
26. Today and Always, Black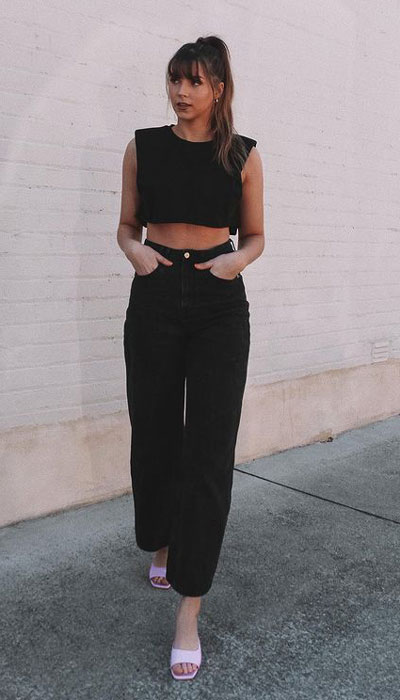 Black outfits have always been in style and always will be. Wear this padded shoulders crop-tank and dark vintage corduroy pants from anywhere on a summer day with pink open-toe pumps to add glam.